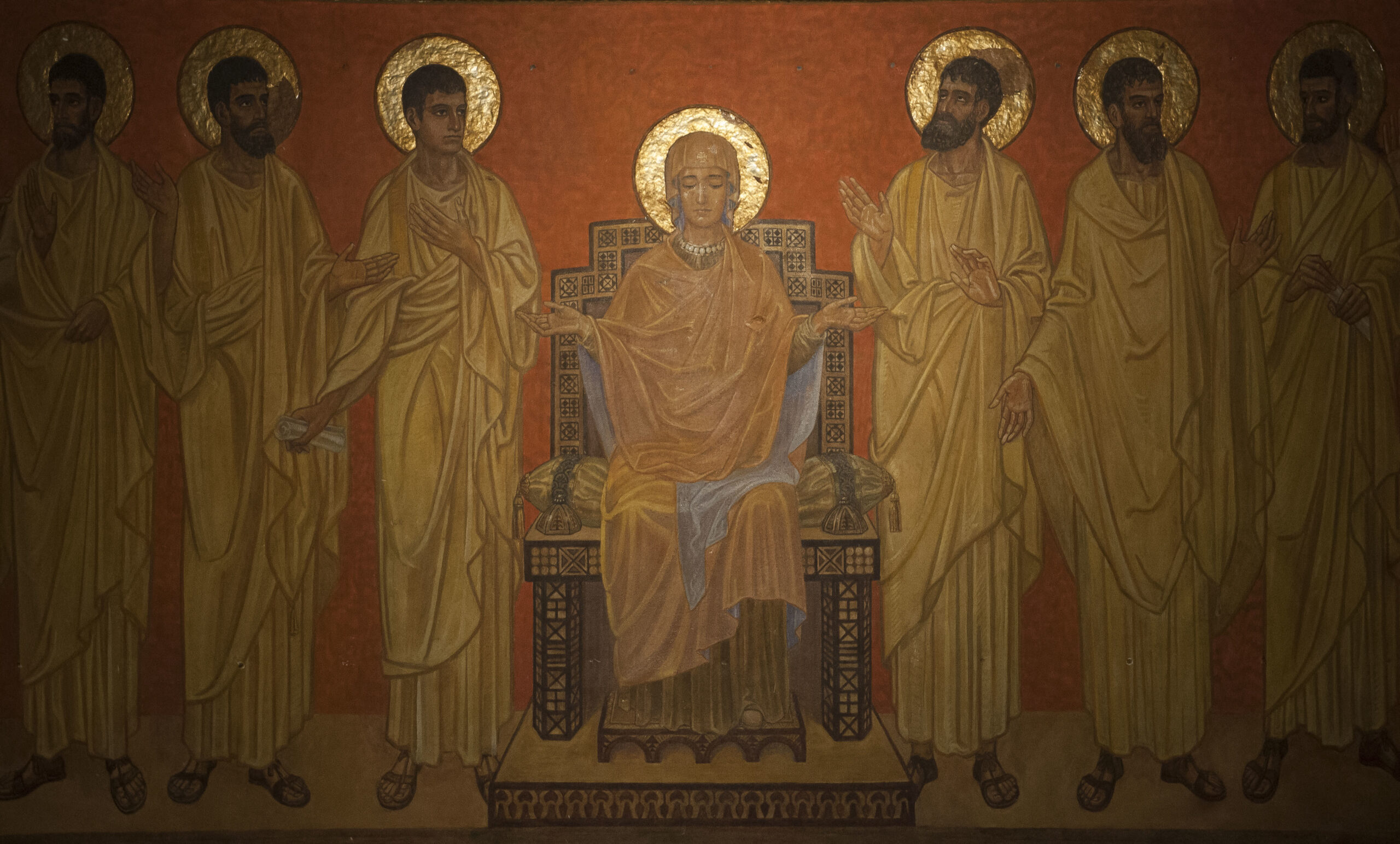 Get ready to embark on a life-changing journey of bespoke formation, training, and prayer, listening to the Holy Spirit's call to lead others towards an encounter with Christ. Starting in the Upper Room, and accompanied by Mary the Mother of God, we will set out on a journey that will prepare us to carry out the Great Commission, to "make disciples of all nations," (Mt 28:19).
Westminster Youth Ministry is taking 20 young Catholics on this exciting leadership training course, beginning at the start of Advent and culminating in a pilgrimage to Lourdes in July, during which the young leaders will support the Diocesan Redcaps as they accompany pilgrims.
The pilgrimage will be from 19th to 26th July 2024. Please make sure you are free on these dates before applying to the programme.
APPLICATIONS NOW CLOSED!
Programme Content
Included throughout the programme will be appropriate training in public speaking, fundraising, safeguarding and data protection. There will be an introductory session in November covering the programme broadly with an opportunity to meet your fellow participants.
Download a flyer to share in your parish or school here.
Conversion and Identity – November
"Prepare the way of the Lord, make his paths straight." (Mark 1:3)
In this first session, we go into what it means to respond to the call of Christ to become his disciples, and our need for continuous, ongoing conversion, with an opportunity to experience this call anew in the Sacrament of Confession.
Save the date!
Session 1: Friday 24 November, 17:00-21:00
Where: Westminster Youth Ministry Retreat Centre, Pinner, HA5 3EP
"I am not ashamed of the Good News: it is the power of God saving all who have faith" (Romans 1:16)
Gather with a wider group of young people across the Diocese to hear the Gospel message, accompanied by a panel of excellent guest speakers from a variety of vocational backgrounds. On this day you will also be equipped with tools to share the life-giving gospel message in partnership with our team.
The House of Prayer – February
"My house will be called a house of prayer" (Matthew 21:13)
As we respond to this call, we'll be journeying to different places of prayer in London, hearing about how to build strong foundations of prayer and devotion.
"Do whatever he tells you." (John 2:3)
What is Christ asking us to do, and how do we respond to his call? In this session we will enter the mystery of what it means to be disciples of the Lord in the pattern of Mary, especially in the light of the story of Lourdes.
Filled with the Spirit – April
"After saying this he breathed on them and said: Recieve the Holy Spirit." (John 20:22)
In this session we will be prepared to receive an encounter with the Holy Spirit through the Blessed Sacrament, to be equipped and filled for our ministry as disciples.
"Fan into a flame the gift that God gave you" (2 Timothy 1:6)
When we encounter the Holy Spirit, we all receive gifts for the building up of the Body of Christ, and to enable us in following our universal calling to holiness. This will be a day of community, vocational discernment, and activation to live out the unique callings on our lives.
"Go out to the whole world; proclaim the Good News to all creation." (Mark 16:16)
A final weekend retreat at the Youth Ministry's retreat centre in Pinner as we prepare for our pilgrimage to Lourdes.
Lourdes Pilgrimage – July
"…come here in procession" (Mary to Bernadette)
We will be joining the diocesan pilgrimage to Lourdes, from 19th to 26th July 2024. Please make sure you are free on these dates before applying to the programme.
FAQs
Who is it for?
Young people between the ages of 18-22
When is it?
November 2023 – July 2024
What's the timeline?
Beginning in November, there will be workshops, activities and practical training opportunities for the group to grow in their faith, develop new skills, and form deep and lasting friendships. Every participant will be assigned a small group for the duration of the programme, allowing for deeper peer-accompaniment and fellowship.

Extra content will be delivered online, and over the course of the year you will get to put your leadership skills to practice; helping to run events, leading projects in your local church, and taking on a leadership role in the Diocesan Pilgrimage to Lourdes at the end of the year.

The first session is on 'Conversion and Identity' in November, and we will reconvene in January for 'The Gospel'.
Why in person?
As Catholics, we believe that we are all members of one body, the Church, and that we are best able to build each other up when we are with each other. We also believe that the physical world is the REAL world, where word becomes flesh and lives among us. Communion, in the Eucharist and in our togetherness, is impossible to achieve digitally. We need to come together.
While we will be recording the talks from our time together, and uploading more content online, the monthly gathering is an indispensable part of this programme, and we ask every applicant to commit to this.
What if I don't live in the Diocese of Westminster?
This programme is for Upper Sixth Formers and University Students in the Diocese. In the event that you live just beyond the Diocesan boundary, or you are temporarily living outside the Diocese but have a strong personal connection and are likely to return in the near future, we will consider your application.
Do I have to be Catholic?
In registering for this programme, you are beginning preparation for a Catholic leadership position, and so being Catholic is a requirement.
Will my travel expenses be covered?
We are providing a 50% subsidy for the Lourdes pilgrimage. For the monthly sessions, if travelling to Central London could be a financial difficulty, we do not want this to prevent you from being part of the programme and are open to supporting. We will review this with you individually.
Please email youth@rcdow.org.uk if this applies to you or mention this in your application
What's included?
A comprehensive spiritual and professional formation course, beginning with core catechesis and sacramental spirituality, progressing into vocational and practical formation in preparation for the participants' commissioning as young leaders.
What's more, programme participants receive a 50% discount on the cost of a space on the Diocesan Lourdes Pilgrimage.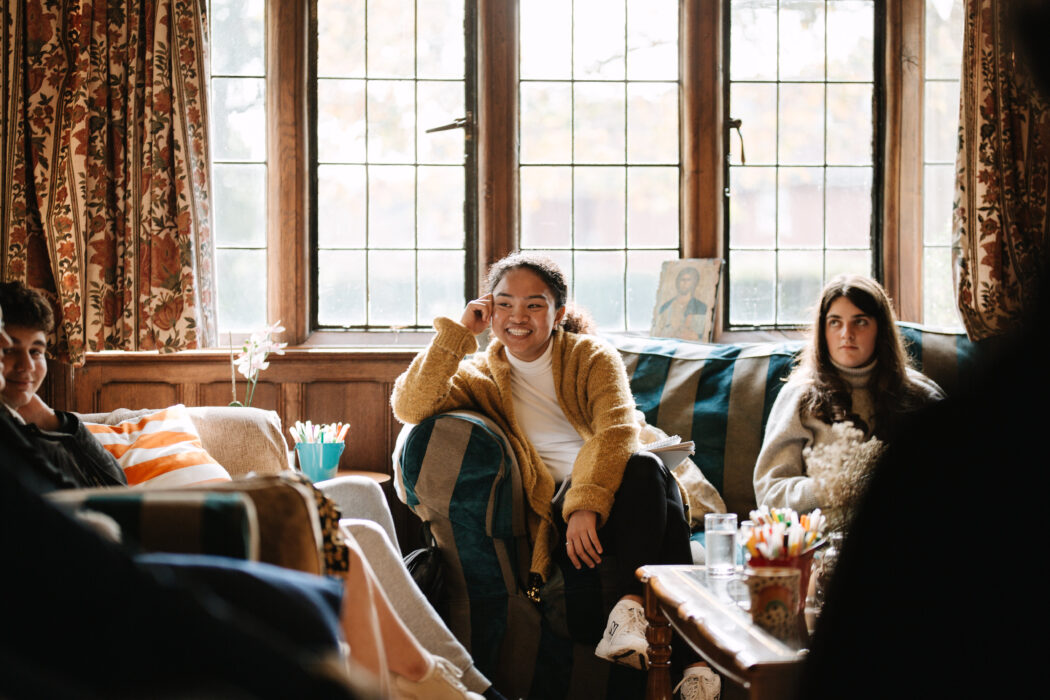 Subscribe to our Newsletter
Sign up to receive our fortnightly email with our latest news, features and events…