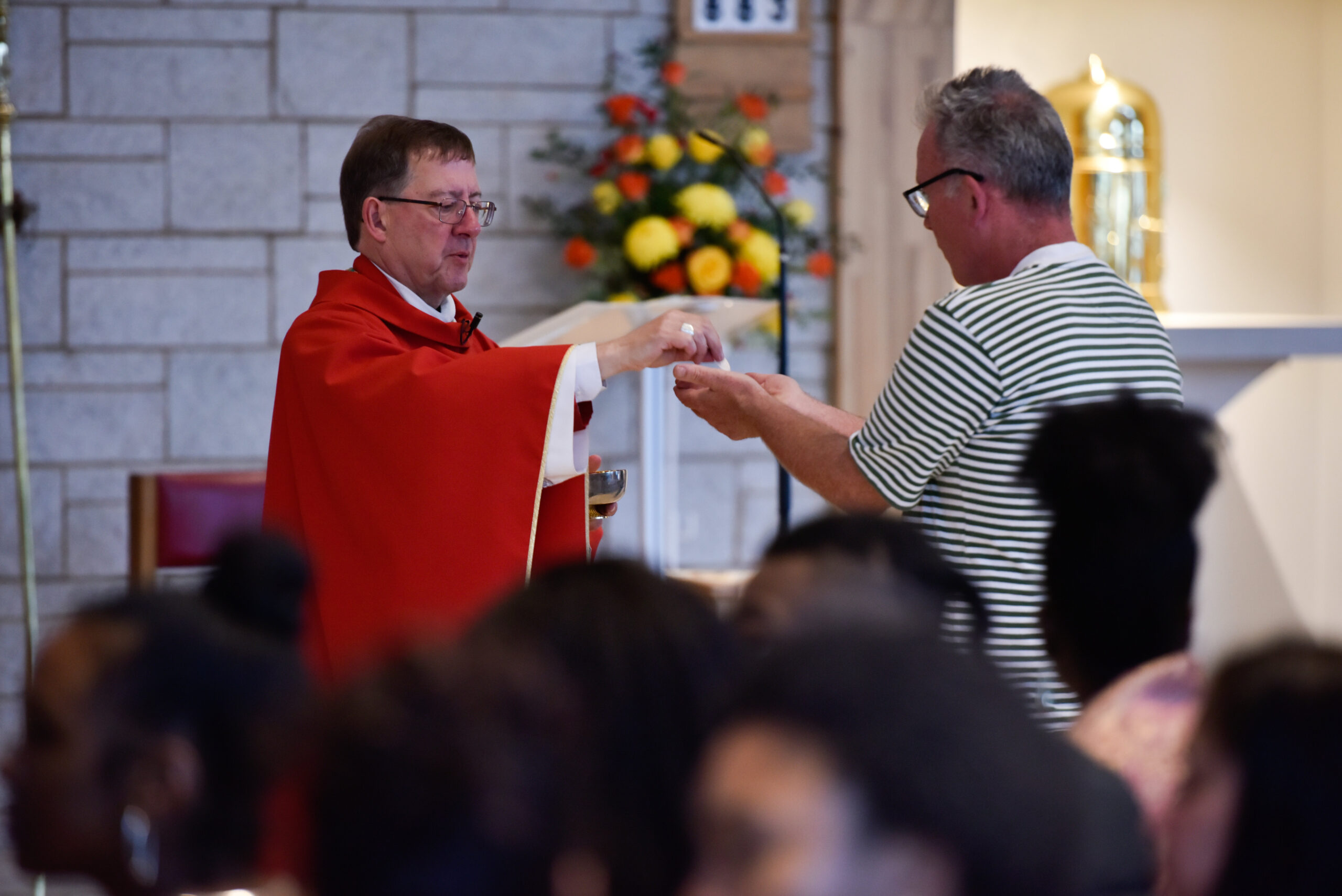 Bread of Life
Throughout this retreat, we accompany the children on their First Holy Communion journey to give them a deeper understanding of the Eucharist and the Holy Mass.
Retreat Aim
The aim of this retreat is to help the young people understand that Jesus provides for us, giving us everything we need. One way he does this is by giving himself to us during Mass when we take Holy Communion. Just like 'manna' was provided for the Israelites for forty years, so does Jesus give himself to us: the most important nourishment we need to eat in the desert of life!
We look at the passage from John 6:32-35, which is where the theme of the retreat, 'Bread of life', comes from: everything we do with the young people throughout the day is based on this theme.
Activities
Some of the activities we do on this retreat:
Seed Planting with the children that they get to take home and nurture. This activity demonstrates how just like a plant needs care and attention to grow, we too need to grow closer to, and nurture our relationship with God.
The Last Supper activity where we go through the story of the last supper, the first time Jesus celebrated Mass with his disciples. It is broken down to explain what Jesus meant when he turned the bread and wine into the body and blood, and how this happens at every Mass.
Mass, which is ultimately the peak of the retreat, where the young people meet Jesus. The young people will be involved in preparing the Mass.
Feedback
"My spiritual encounter on this retreat has been in the [communion] with people I never expected to speak to or interact with, not just from my year but from my school. I now feel comfortable in building a relationship with God together with them, as I felt alone before"
"I felt close to God preparing for Mass, as it allowed me to reflect on myself and my relationship with God [whilst] praying for others"
Subscribe to our Newsletter
Sign up to receive our fortnightly email with our latest news, features and events…