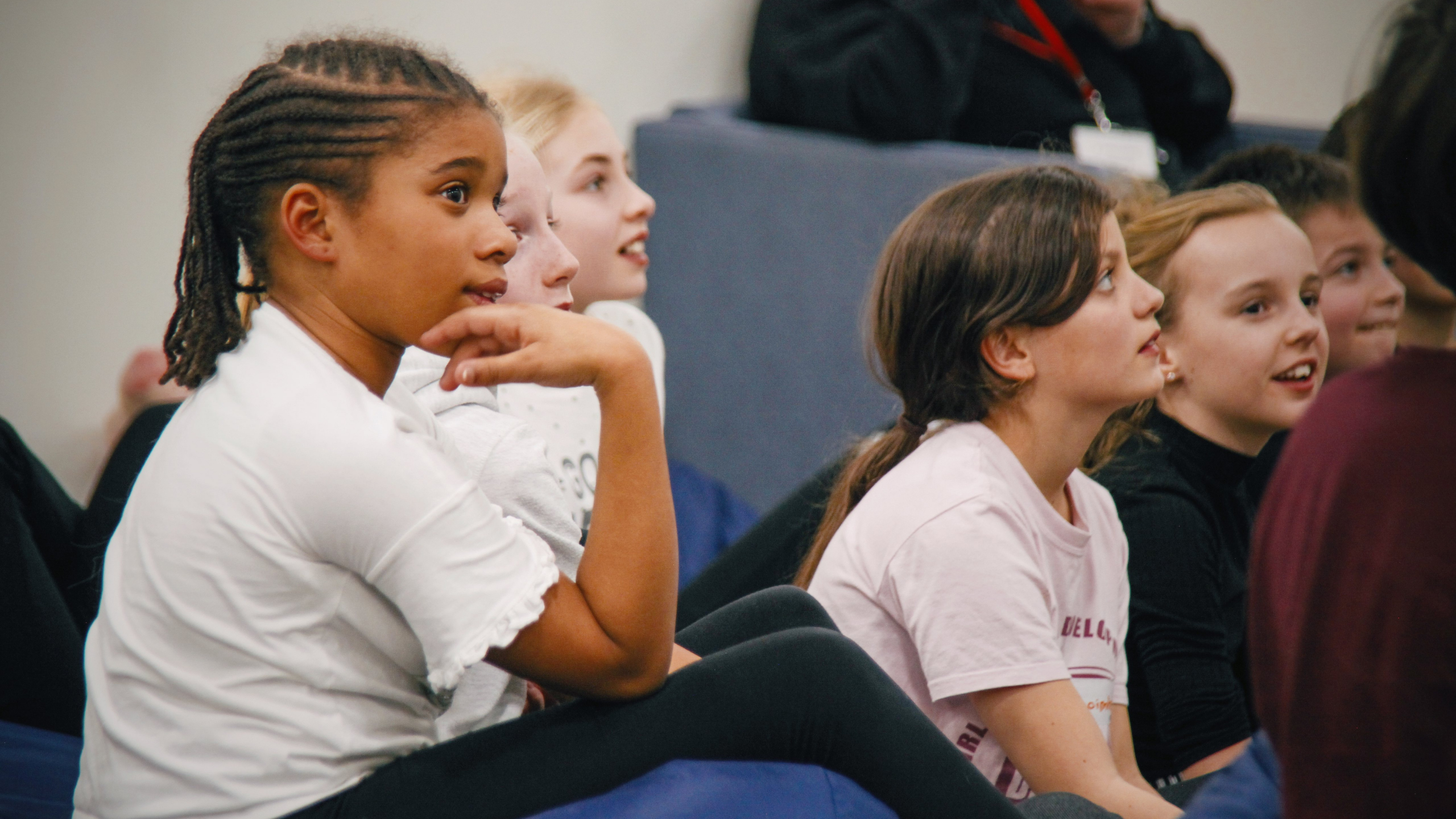 Jesus said to them, "Come with me by yourselves to a quiet place and get some rest." Mark 6:31
Structure
Our retreats offer young people an opportunity to get to know God, themselves and each other in a deeper way. During their time with us, the young people will take part in a wide range of activities, both assembled together and in a small group setting, all designed to create an environment in which to encounter Jesus in a new way.
A retreat typically includes:
Guided Exposition of the Blessed Sacrament
Discussions
Holy Mass
Stations of the Cross
Team building
Self-reflection
Small Group Activities
We normally cater for residential retreats (two nights or more), although we are open to day retreats under special circumstances.
Fill in our booking form and we'll get in touch to confirm>
Themes
The following retreats are bespoke made and delivered by our Retreat Team for different sorts of groups:
First Holy Communion
Jesus is the Bread of Life, a truth of our faith that continues to unite us all together in perfect harmony with one another and Christ. Candidates preparing for this Sacrament will have the opportunity to further explore this truth, along with the importance of prayer and how this can be implemented as part of our walk with Christ. Read more…
Confirmation
Who are we invoking when we say 'Come Holy Spirit'? What does this person do? Our residential retreat goes more in depth and explores how the Holy Spirit works in the lives of God's Chosen People, us.
Year 4: 'Beginning the Journey'
At the beginning of their new school journey, this retreat helps children to discover that they can brave at the prospect of something that may otherwise feel a bit frightening, by exploring questions such as: What does it mean to be brave? Why does God want us to be brave? How can we be brave with Him? We do this through a mix of games, prayerful moments and fun activities.
Year 5: 'Life to the Full'
In this retreat we explore what it means to live life to the full and how it affects not only our life but reverberates into the lives of others. The Saints are an excellent example of living our life to the full. Read more…
Year 6: 'Who do you say I am?'
At this age, it can be hard for the children to know who they are. They have different distractions going on such as exams and preparing for secondary school. This retreat offers time for them to get to know themselves and discover who Jesus says they are. Read more…
Year 7: 'Follow Me'
This retreat is all about the idea of following someone. The majority of young people know what it is like to follow someone on social media, for example, but this retreat shows them what it is like to follow Christ and that anyone can follow him. Read more…
Year 8: 'Chosen'
It always feels special to be chosen by someone, and the fact that Christ has chosen each and everyone of us to share and spread his love, is very exciting for us all. To equip us, we are asked to clothe ourselves with certain virtues. On this retreat the young people will explore what these virtues are, and how can we use them to serve God and neighbour.
Year 9: 'Called By Name'
Each and every one of us is called by God. A God who knows us and loves us and will not abandon us, no matter the struggles we may be facing or will be facing in future endeavours. All it takes is our participation in this relationship. Read more…
Year 10: 'Calm My Storms'
Year 10 students are facing a lot of changes in their lives, such as choosing subjects, preparing for exams, all which will shape their future. They may face a lot of 'storms' in this time but this retreat reminds them that God has a strong presence in their lives every day to help them face and overcome these challenges. Read more… 
Year 11: 'Firm Foundations'
Why is it important to have firm foundations in life and our faith? This retreat looks at how we build on firm foundations and how it equips us to go out into the ever-changing world. Read more…
Sixth Form: 'The Great Commission'
Approaching the potentially daunting reality of going out into the world, Sixth Formers on this retreat will have the opportunity to discover more about the purpose that Christ has distilled on all of our lives.
If you have a particular theme in mind for your school or parish retreat, please do get in touch with spec@rcdow.org.uk and we will work together to create the best programme for your group.
Subscribe to our Newsletter
Sign up to receive our fortnightly email with our latest news, features and events…