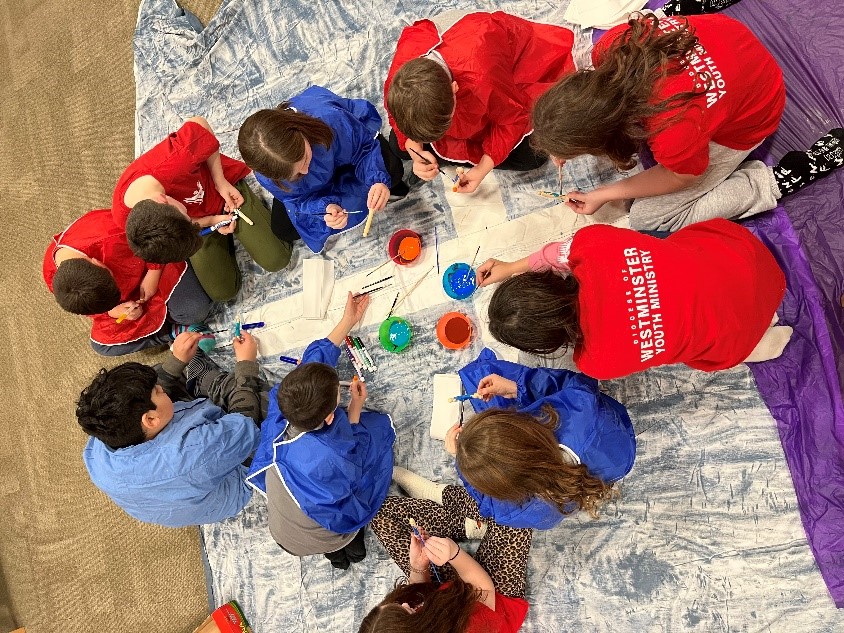 Who do you say I am?
Throughout this retreat, the children are able to explore who they are as a person, and who Jesus says they are.
Retreat Aim
The aim of this retreat is to explore Matthew 16:13-19. This Bible passage shows that when Jesus was alive, people often got confused about who he was and we see in this passage that Jesus is asking his disciples who they think he is. It was hard for them to know and answer the question because they have heard different things from different people. This is relevant today, as people today still have different views and ideas on who Jesus is. However, then Peter comes along and recognises him as the Messiah.
As these children are preparing for secondary school, it can be easy to forget about who we are as people, but also who Jesus is. It's important we remember this in the midst of all the distractions that happen in life.
Activities
On this retreat, we explore the 'I am' statements of Christ.
One is, 'I am the resurrection' where we talk about the creation of the world and how God created us to complete his creation. We also remember that Jesus died on the cross for us to forgive us of our sins. We then go on to create crosses and the children write a prayer on the base of the cross to Jesus.
Another is, 'I am the gate'. The children pick out two or three affirmations taken from the Bible and stick them into door booklets. This reminds them that as one door closes, other opportunities open up in the same way that Christ opened the gates to Heaven through his death and resurrection.
Subscribe to our Newsletter
Sign up to receive our fortnightly email with our latest news, features and events…