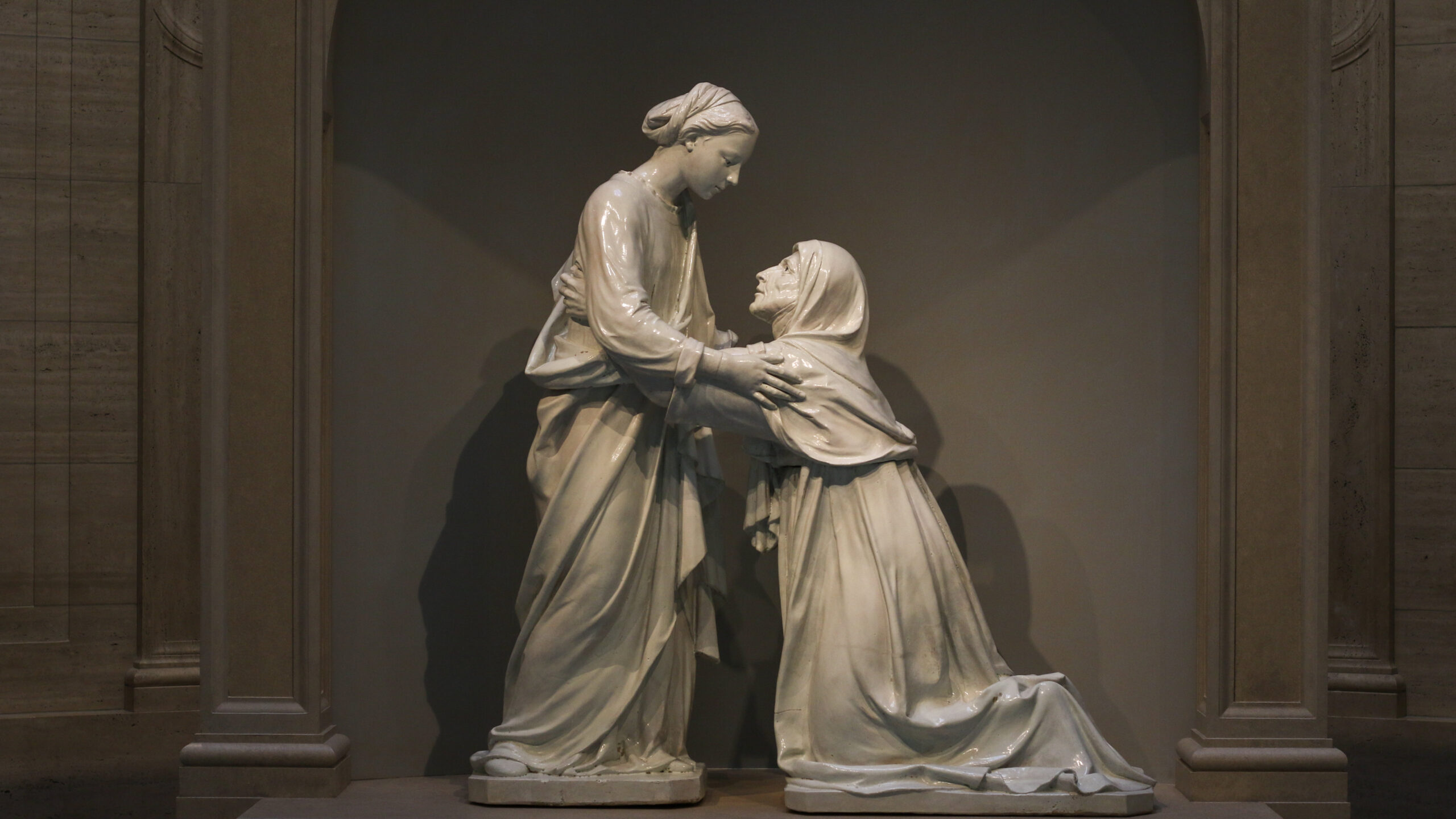 In Han, 23, is one of our Looking to Lisbon leaders. Here she shares her joy at being a part of World Youth Day and reflects on its theme, 'Mary rose and went in haste'.
World Youth Day is taking place in Lisbon, Portugal in August 1-6th 2023. For me, this will be the first ever WYD experience and I am going with the Looking to Lisbon group gathered by the DOWYM. We will first spend a week in Fatima before joining WYD which is an opportunity that I am so excited and grateful for.
Youths and young adults from all around the world will gather, we will meet the Holy Father and celebrate our Catholic faith!
Back in 2021, WYD was postponed due to Covid. I'm sure all those who have been waiting are looking forward to this one upcoming. It was only last April that all lockdown rules were taken away in the UK and people began to slowly go back to their ordinary lifestyles.
For us Catholics, daily mass returned in our local parishes like pre-Covid. I hope WYD 2023 will be a refreshing encouragement for youths and young adults to return to the Church. When we all gather in Lisbon with the Holy Father, I hope we find encouragement in seeing one another; consolation in seeing that we belong; and supernatural joy in seeing all those gathered to form one body of Christ.
In this season of Advent, let's keep vigilant to rise immediately upon God's calling and go out the door to set about in our mission.
Let's persevere in our journey towards Him, unite in our prayers, the rosary and follow the lead of our Mother. Mary is the gentlest, sweetest mother and she runs to our aid whenever we turn to her for her intercession. She will use all means to bring us to the kingdom of our Lord Jesus!
For God all things are possible.
Mary trusted in God and ran to help Elizabeth in her need, who confirmed the message of the Angel. The whole household shared an immense joy, looking forward to the birth of our Lord Jesus.
We also can't wait to go out into the world and find those in need, share with those who need to hear the good news and spread the light of Christ.
Subscribe to our Newsletter
Sign up to receive our fortnightly email with our latest news, features and events…