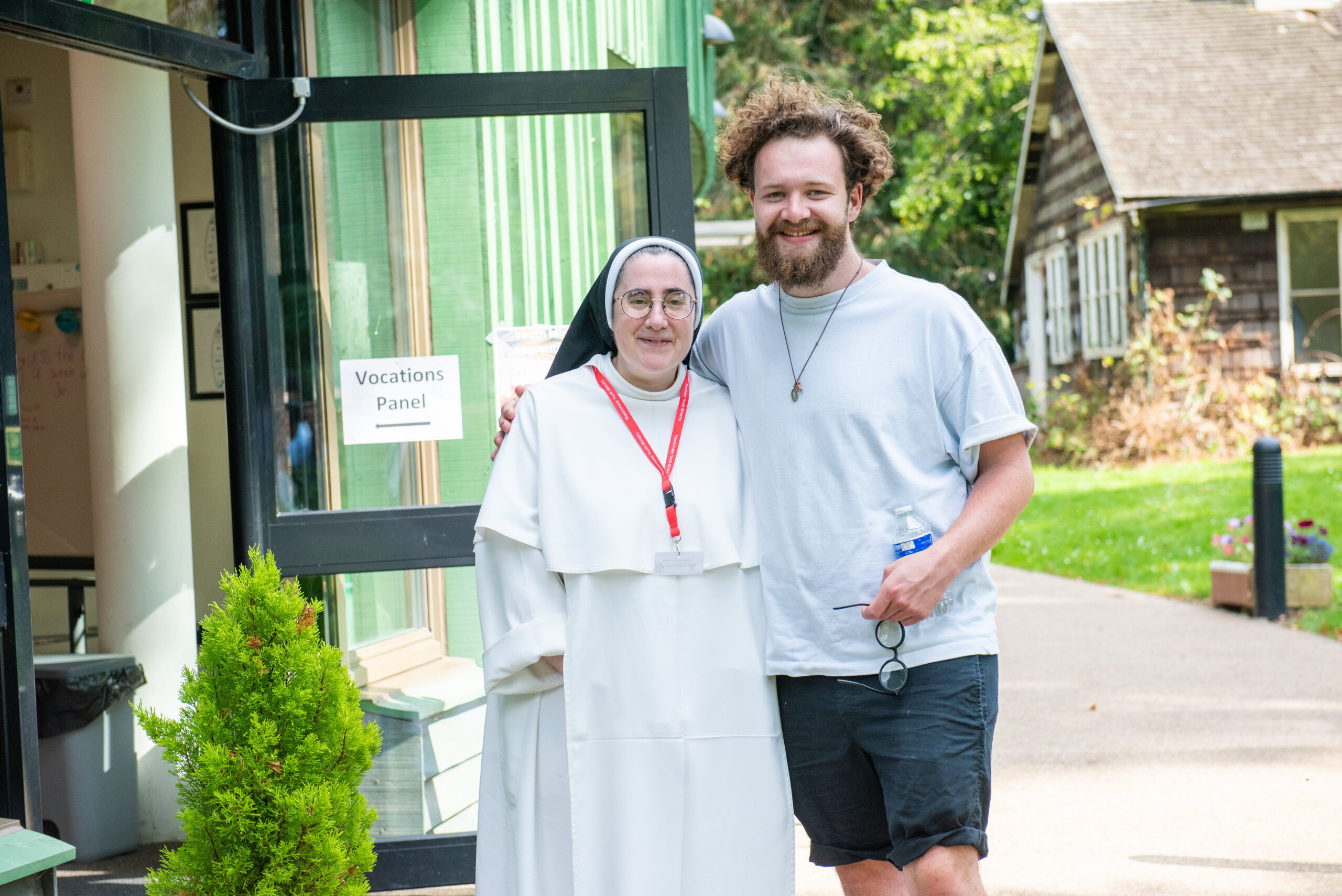 On Saturday 2nd September, Lisbon came to London as Westminster Youth Ministry held a summer picnic for those young people who weren't able to make it to World Youth Day.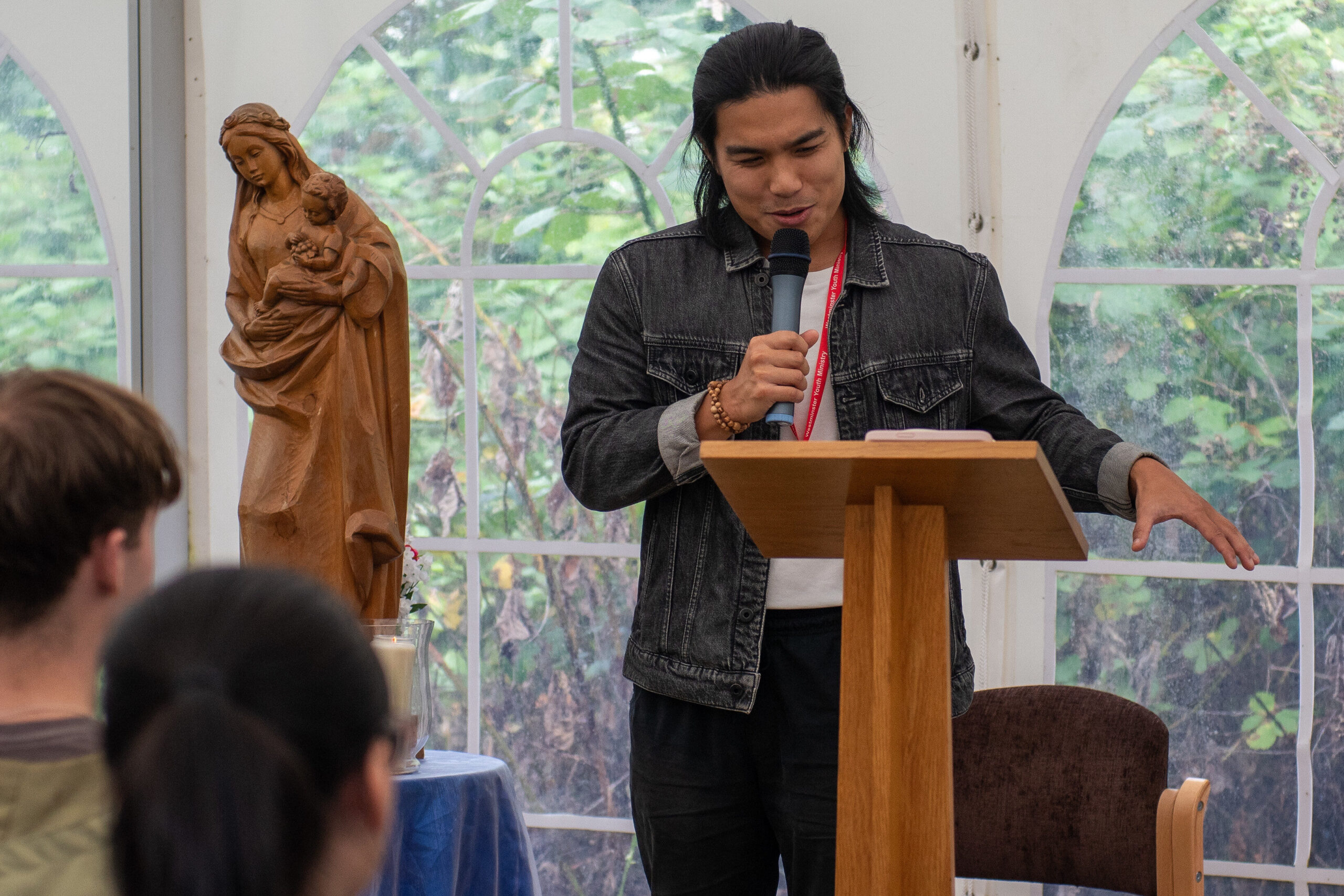 Almost 100 people were in attendance for a day filled with prayer, talks, activities and testimonies. The day began with a testimony from Hojee, one of the young people who had gone with the diocese to Lisbon, who spoke about how his experience doing the kneeling Rosary in Fatima had helped him realise that he couldn't do faith alone, and needed community around him.
Among the most popular workshops was a Vocations Panel with a sister, a priest, a married couple and an engaged man, who spoke on the trials and tribulations of following their vocation, answering the questions of the young people. One of the speakers, Sr Silvana, said they, 'had talked about discernment, seeking and finding, but also about happiness and God's hundredfold, in the same breath as sacrifice and surrender'.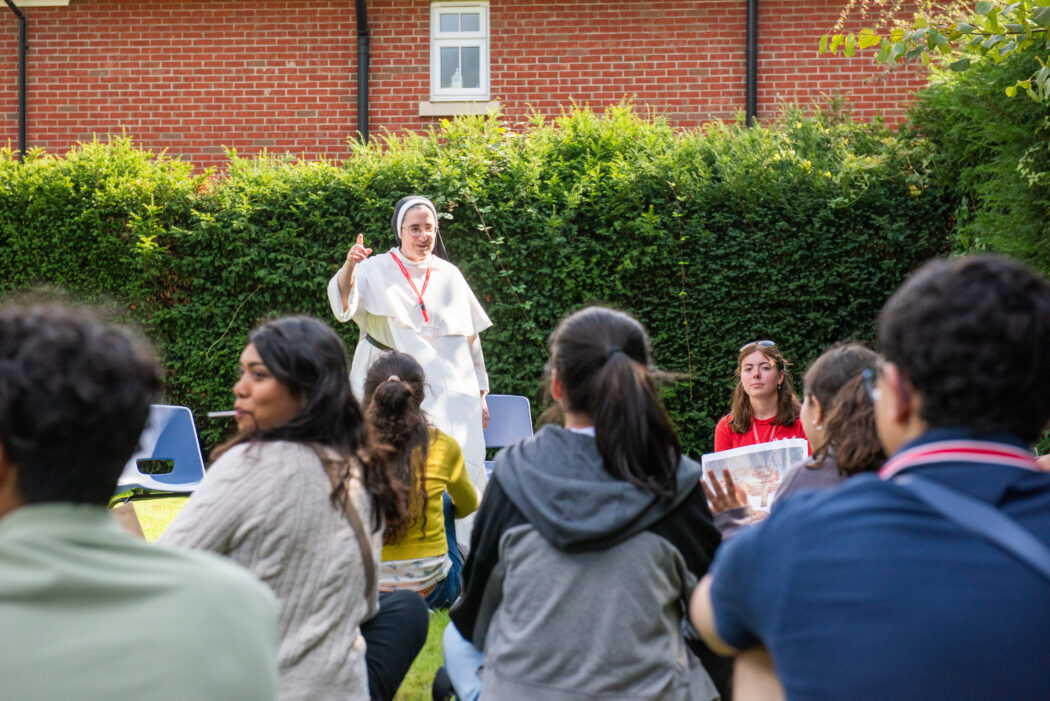 Also popular with the attendees was a workshop by Sr Hyacinthe on the Rosary. In the garden of Waxwell House in Pinner, she spoke to 35 young people, introducing the history and mysteries of this great prayer of the Church.
Mass was celebrated outside by Bishop Paul McAleenan, with music from Wood Green Youth Choir. Deacon Rob Smialek, who had accompanied the Diocesan trip to World Youth Day proclaimed the Gospel, which was the Parable of the Talents. Bishop Paul used this story in his homily to talk about the message of World Youth Day, and encouraged the young people to not be afraid to go out and shine as Pope Francis had encouraged them.
Later in the day, he gave a catechesis for all present the true nature of God's mercy. He used the BSL actions for 'Lord, have mercy', to explain that the mercy of the Lord is an act of relationship. It is an action of the Lord embracing us, suffering with us compassionately, and forgiving us out of love.
See more photos from the day here.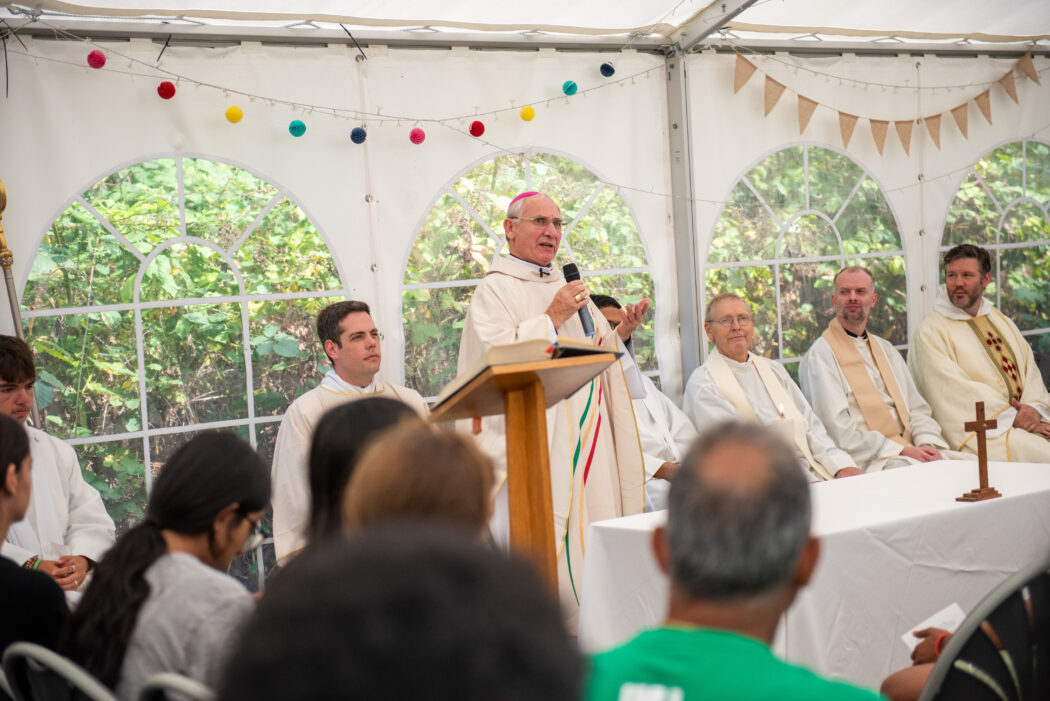 Subscribe to our Newsletter
Sign up to receive our fortnightly email with our latest news, features and events…