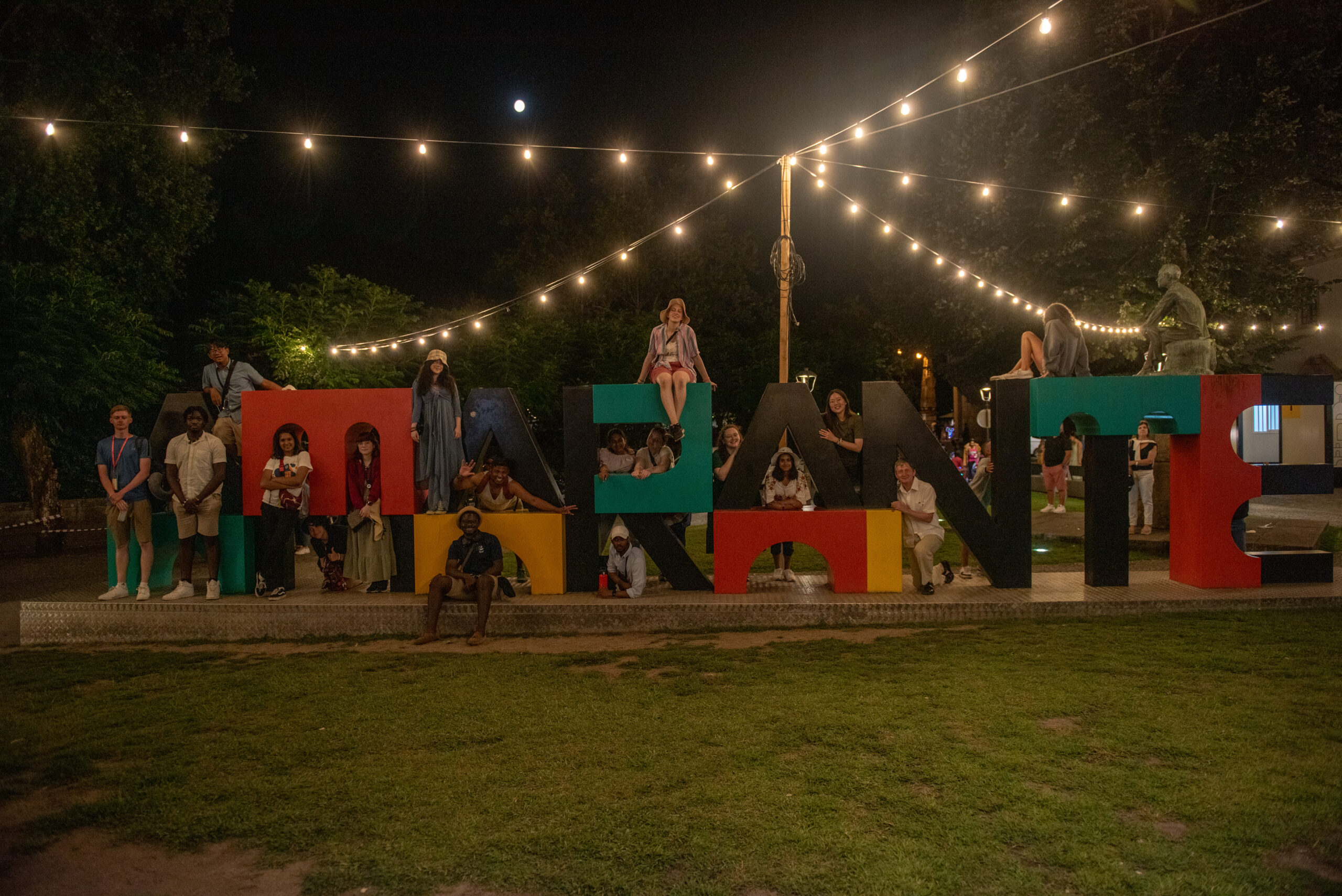 One of the most unique opportunities which our pilgrims get in their time on World Youth Day is to stay with a family arranged by the local parish. These 'Days in the Diocese' offer a chance to get a taste of the local life in Portugal, and give our pilgrims a look at the Church in another country.
Day 4
Our pilgrims enjoyed breakfast and conversations with the family before they met as a group in the centre of Amarante, where they were given a new shirt, badge, travel card and meal vouchers as part of their diocesan pilgrim pack. As a surprise treat they were given a popular pastry to the area, 'Doce Falico de Sao Goncalo'.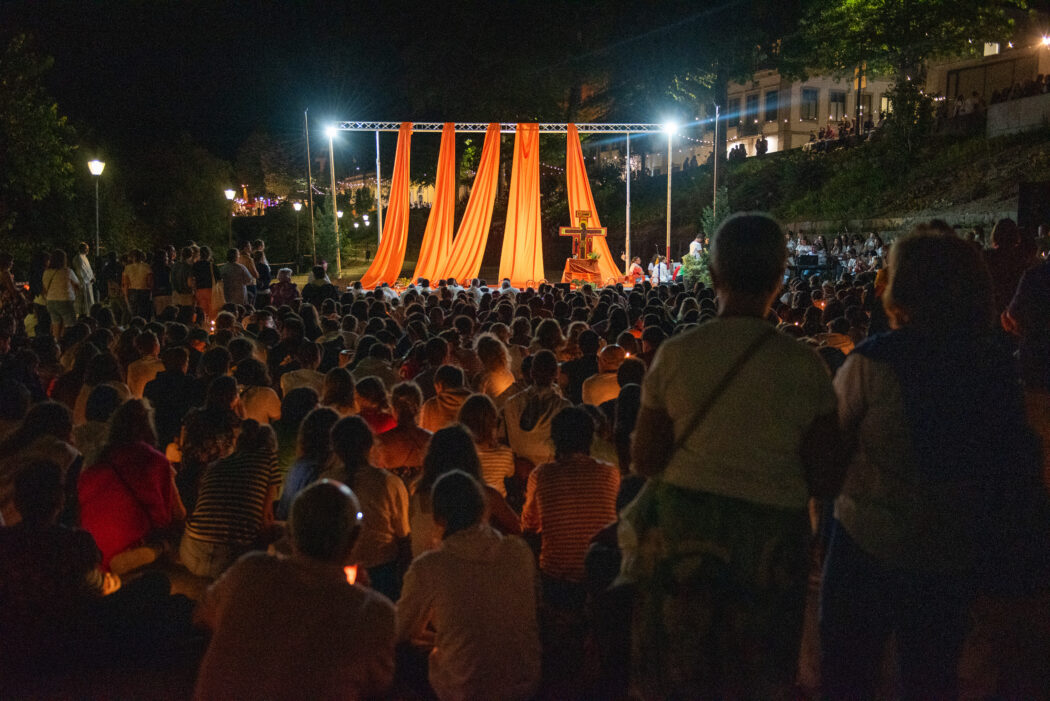 We then had a walking tour led by the local organiser, George, who showed us Amarante's artwork and statues everywhere with memories and stories that show the history of the town including the Igreja de S. Gonçalo where we learnt about the saint of the city and saw his tomb.
Our pilgrims then left for Porto, where some of the group went to a Portuguese mass and others explored the city. The favoured sites were the city's Cathedral and the Mercado do Bolhão.
Walking around the main city area meant that we ran into other groups from all over the world from France to India, as well as other people from England: a variety of different and unique people making their way to World Youth Day celebrations.
We finished our time in Porto with a live concert show and headed back to go home to our host families and join a Taizé prayer evening back in Amarante.
Day 5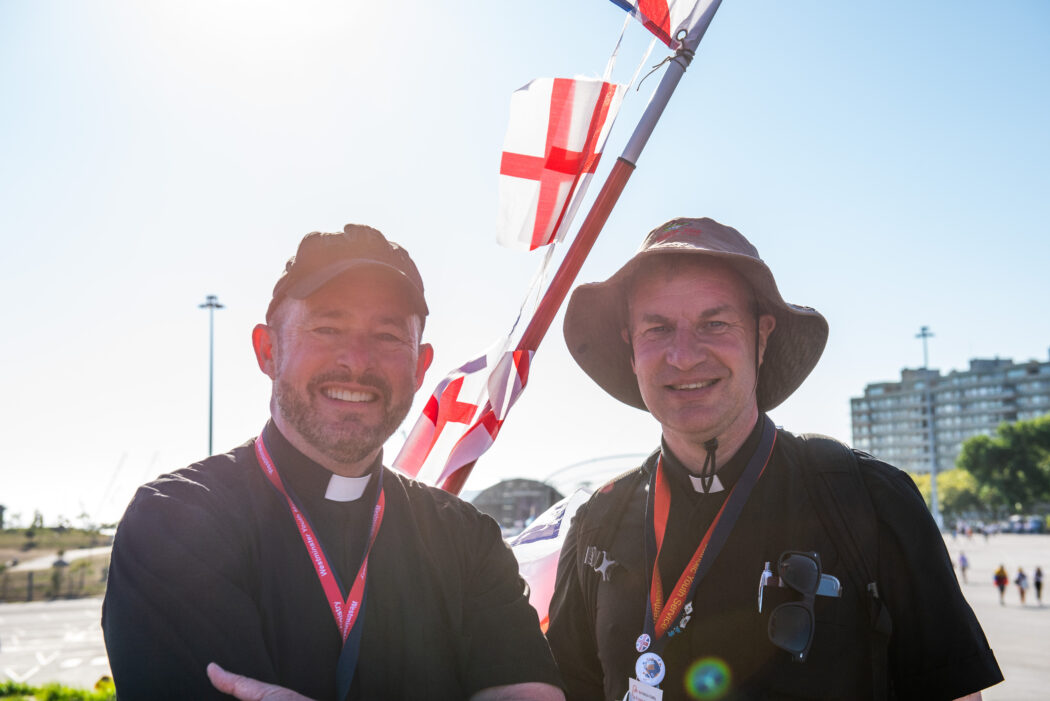 This morning, our pilgrims travelled from our host family houses to Porto by coach. As usual, we started with a morning prayer and Fr Mike then shared with us a message from Antonia Salzano, the Mother of Blessed Carlo Acutis. She had visited London back in June to give us a testimony of the Eucharist-centered life of her son. She sent us pilgrims a message of blessings on our WYD journey and a promise to ask for the intercession of her son Carlo.
We soon got to Porto and walked to a Mini World Youth Day Festival. It first began with Mass celebrated by bishops and priests, including the Bishop of Porto and Archbishop Mark O'Toole from Cardiff.
Many pilgrims found the Mass memorable, one recalled the Scripture verse from the homily, 'how can they believe in him if they have never heard of him? And how will they hear of him unless there is a preacher for them?'(Romans 10,14)
This is one of the reasons our pilgrims are going to World Youth Day: to spread the good news of Christ that we have experienced.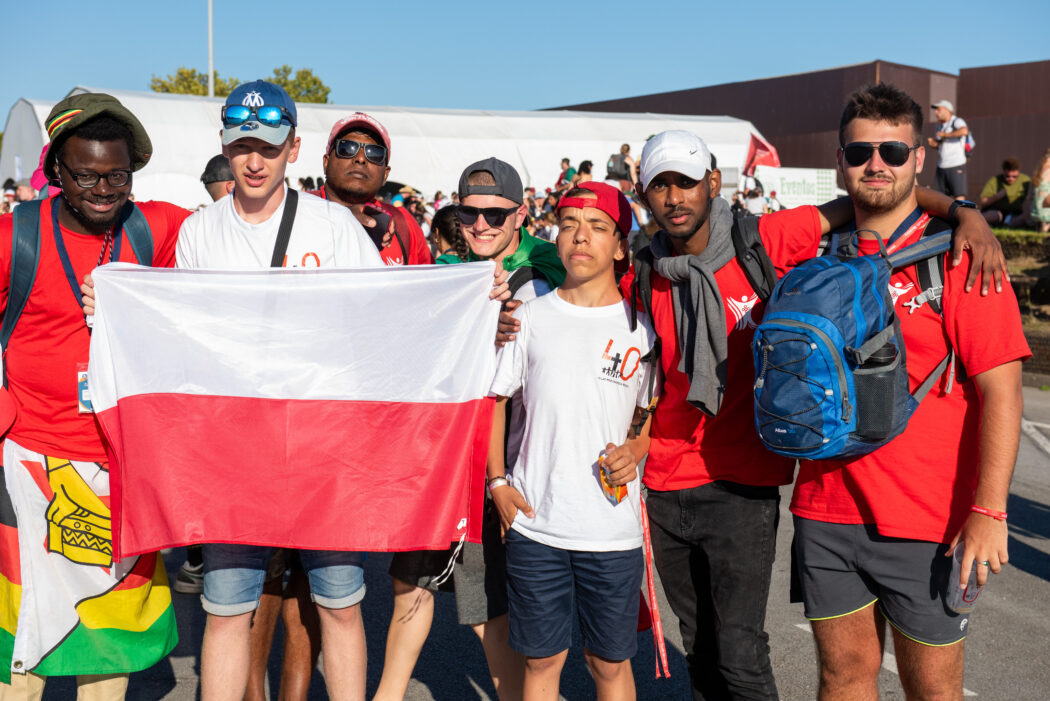 After Mass, we freely went around the festival for the rest of the day. On the stage were live bands playing different music, there was a sandy beach near the fields and tourist attractions like aquarium and small historic castle. We constantly bumped into pilgrims from other countries and we shared greetings and exchanged little flags or badges. 
The day gave us a little glimpse of what the actual World Youth Day in Lisbon would look like, which was both exciting and a little nerve-wrecking. Nerve-wrecking because we were blown away by the number of people present. But it reminded us that we are a community and especially as a community in Christ, we need to actively put effort in being open and loving to one another. As put by one of our pilgrims, we experienced the 'life-giving joy coming from Christ'.
Day 6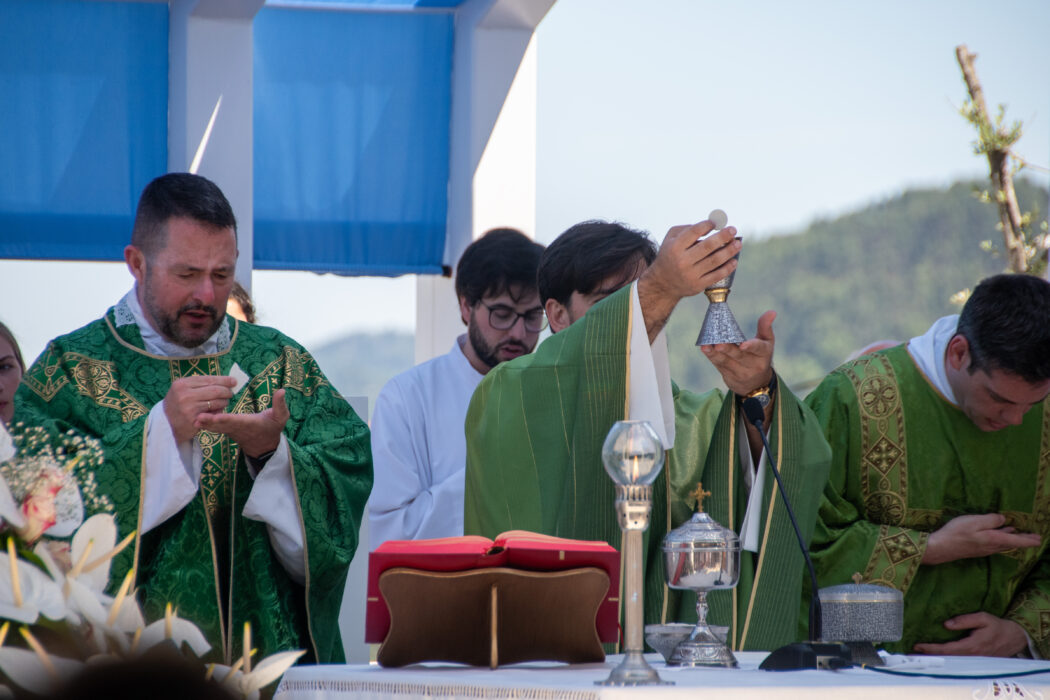 Our Sunday started a mass celebrated with the whole community including our host family and the Polish pilgrims who were also staying in Amarante. It was celebrated by the parish priest Fr Simuel at the local Marian Shrine outside, with music provided by the local choir. After mass, all of us went to our individual host family's house to join in a bountiful lunch. 
It was really enjoyable and relaxing as it was the only time we had gather together with all the host families. After, we took a bit of rest before we proceeded with the remaining activities for the day. We all returned to Amarante as a group to gather as group to catch up. 'It was quite emotional with our host family after we had a great lunch today', shared Reannah and Rebecca. Unfortunately, it was our last day in Amarante but our pilgrims will leave with the memories of the love and company of their host families.
See more photos from our travels here.
Subscribe to our Newsletter
Sign up to receive our fortnightly email with our latest news, features and events…