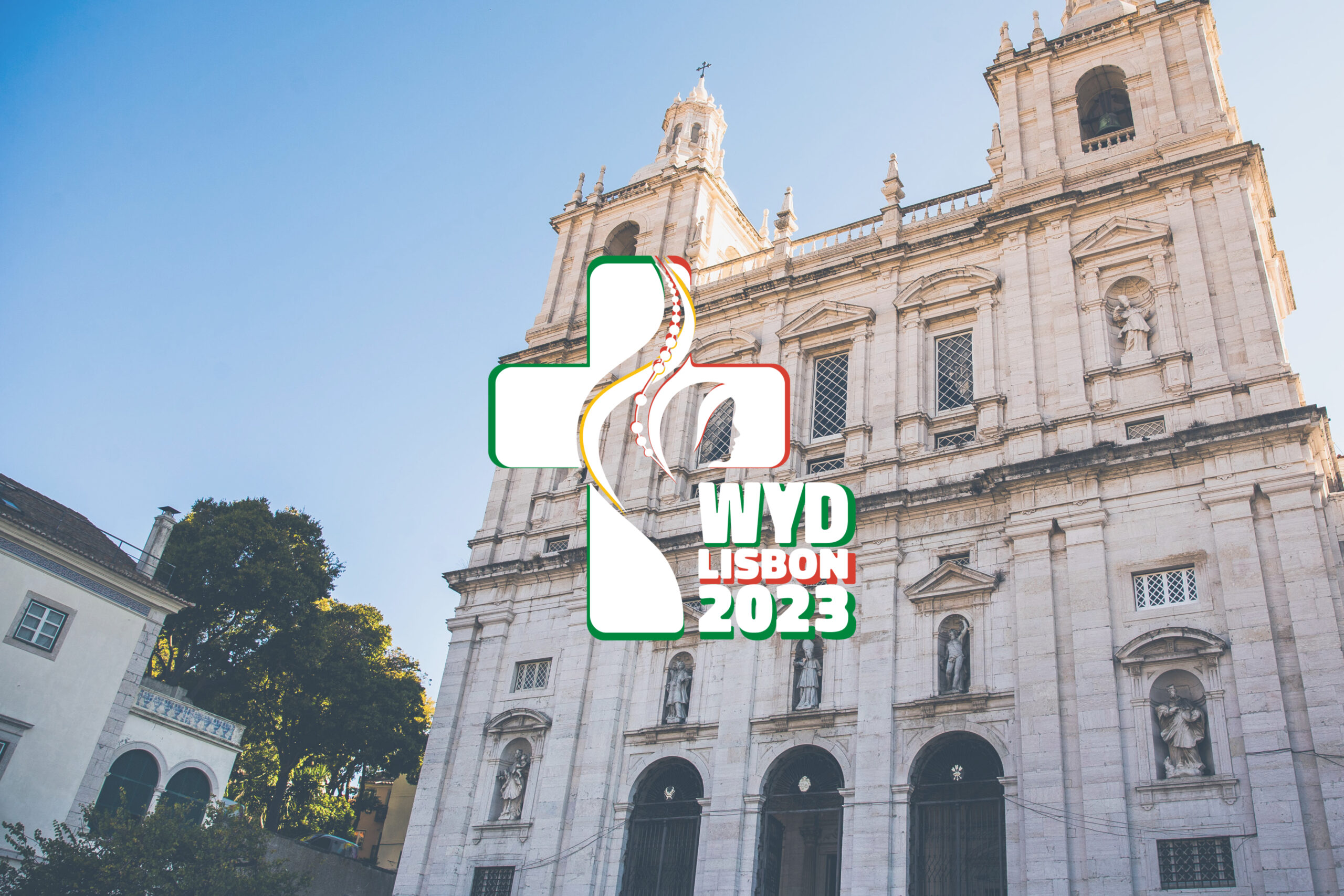 We were in Lisbon for World Youth Day 2023!
Follow our journey, which lasted from Tuesday 25th July to Wednesday 9 August on this page with testimonies, news, photos and videos. Please pray for all the young pilgrims who went, that they might allow the word of God to resonate in their hearts.
Watch the action at World Youth Day here.
'Mary arose and went with haste' (Lk 1:39)
Within herself, Mary already bore the Lamb that was slain and yet lives. She arises and sets out, for she is certain that God's plan is the best plan for her life. Mary becomes a temple of God, an image of the pilgrim Church, a Church that goes forth for service, a Church that brings the good news to all!
From Pope Francis' Message for World Youth Day
Latest World Youth Day News
We've found a lot of God's joy in Lisbon over this past week with the Pope. Read about our experiences.
Over these three days, our pilgrims got a taste of the local life in Portugal, and a look at the Church in another country.
Wednesday 2nd August
Morning Catechesis in Fatima
Trip to Nazare Beach
Torchlight procession in Fatima
Thursday 3rd August
7.30am – Coach to Lisbon for morning catechesis
Explore WYD and watch Pope's arrival
Friday 4th August
7.30am – Coach to Lisbon for morning catechesis
Explore WYD and Stations of the Cross with Pope Francis
Saturday 5th August
7am – Coach to Lisbon
Walk to Vigil Site
Camp Overnight
Sunday 6th August
Morning Mass with Pope Francis
Walk back from Vigil Site
Dinner and awards for the group
Monday 7th August
Morning Mass and brunch
10am – Depart on Coach
8pm – Arrival in Vitoria, stay overnight
Tuesday 8th August
10am – Mass
11am – Coach departs
Overnight on coach and ferry
Wednesday 9th August
7.30am – Arrival back to Westminster Cathedral
Pilgrimage Booklet
Follow us on Social Media