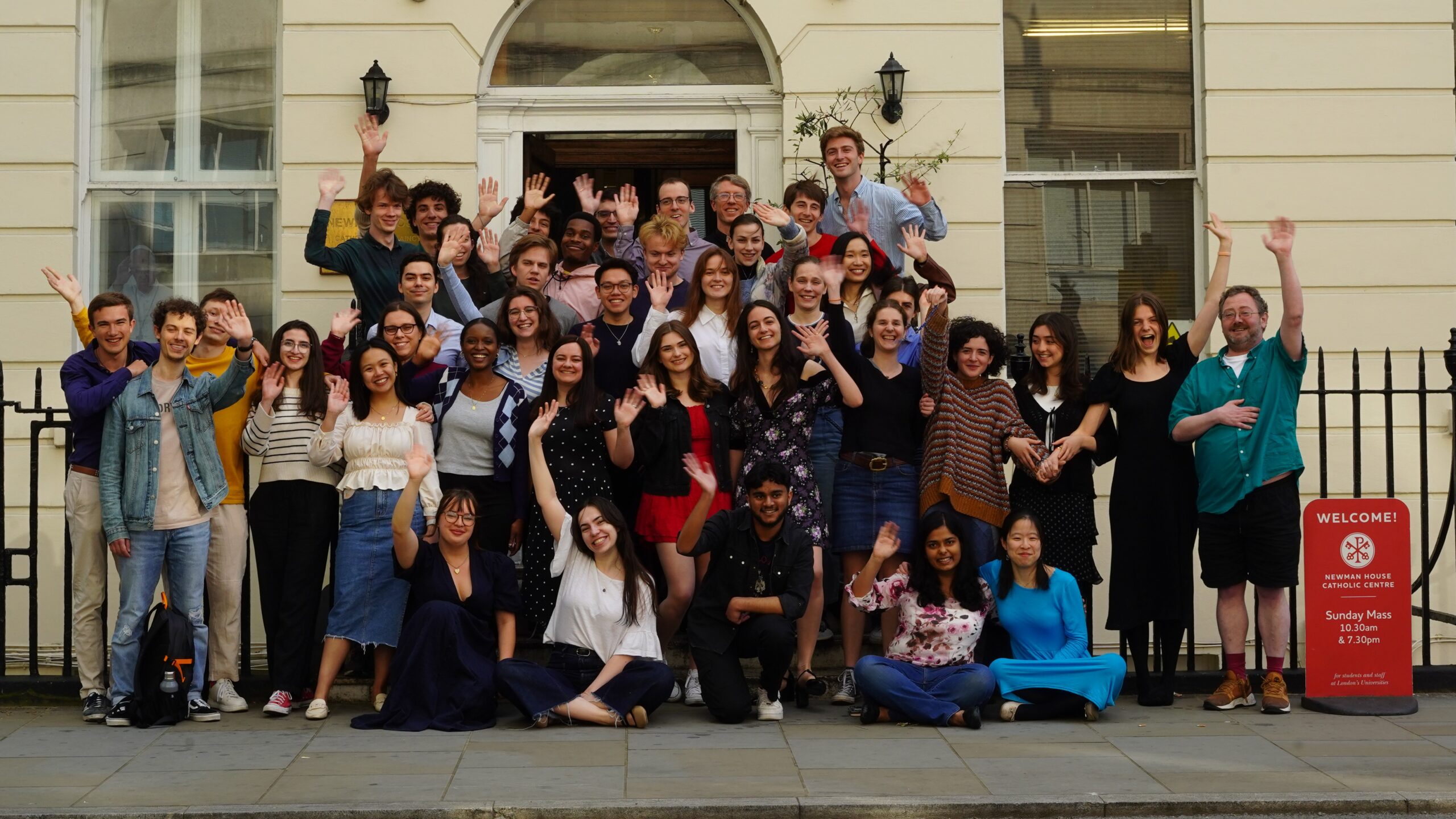 Good News is a publication created by Catholics in London associated with Newman House Catholic Chaplaincy, some of whom live in the Chaplaincy, some who visit and others who came across the open call through various networks. Most of those who contributed are students.
The idea for the publication was inspired by one of the receptionists at Newman House, who suggested putting together a collection of poetry. It was then decided among the students that a publication including a wider array of content would allow more to be involved in this great expression of love for God and His Church.
The beauty of the publication is that it represents the Body of Christ, with each individual contribution necessary to the whole. Each submission relishes a beauty of its own, expressing how each of us was made to love God in a way that no one else can. Simultaneously, inspired by the same Holy Spirit, submissions miraculously flow from one to the next.
Lots of little miracles were encountered in the making of the publication: Bethanie heard her poem in a dream, and after just completing the drawing of the title, the editor went downstairs to Mass and Chaplain Fr Philip opened with the words 'go into the whole world and proclaim the good news'.
The publication was completed on the 26th of May, just in time to include Our Lady of Medjugorje's most recent message, and for Elizabeth Elive to undergo a sudden inspiration, writing a poem about an encounter she had just had while performing her duties as receptionist, fitting perfectly near the beginning of the book.
Ultimately, the publication aims to share the hope of faith with those that might not know Christ through personal testimony. The students hope it will be an instrument of Christ in the world, inspiring young people especially to offer Him their youth for the sake of the Kingdom of Heaven.
The whole text of Good News can be viewed and enjoyed here: https://indd.adobe.com/view/8f7d3cd7-5e21-488f-8da2-a9cc4eb78d4c
Subscribe to our Newsletter
Sign up to receive our fortnightly email with our latest news, features and events…